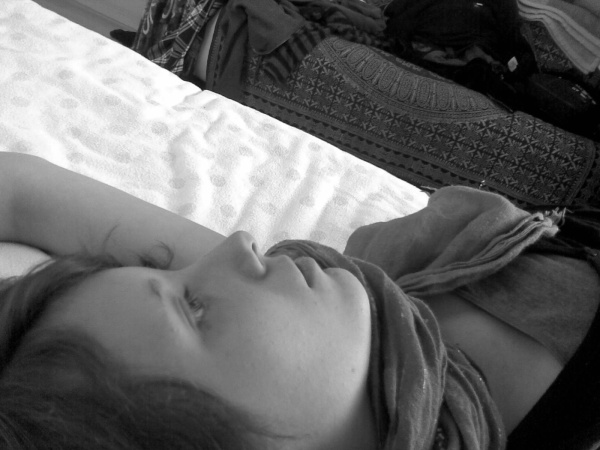 Today I felt like giving up.
Everything's too much for me I think.
I would disappear.
Just for a few days.
Without a word.
Wouldn't that be terrific?
I must confess. I couldn't sleep.
I thought the whole night about you and me. And it hurts.
Very bad.
I've found so much pain and I think this couldn't be real.
Now it's 5:07 and I will watch the sun rise.
And I think about it what a good thing it would be to have one last cigarette yet.
Haha, I'll romp trough my english exam!
And now, where we are now?
It's the same thing like it always is.
It's the balance between trust and suspicion,
between believing or not believing,
the balance between giving and taking.
Between doubts and thoughts.
I can't look straight even If you can,
My fear is not gone, hell no.
I'm asking myself where shall we end up.
Your Love is very much. But I swear I don't deserve it...
Look how many times I made us a mess.
And how many times I was pissed off and wreaked my rage on you.
Thank You.
I will be thankful for all of this.
I love you.
And you know it anyway.
And now a new day begins to prove that.